Participate in Any of Our Open Studies
EFFORT

The Change Management Path to Proficiency

The diverse professional path(s) of
change practitioners


Participate Now >

EFFORT

The AI Effect and Change Management

Exploratory research into the use of artificial intelligence (AI) in change management

Participate Now >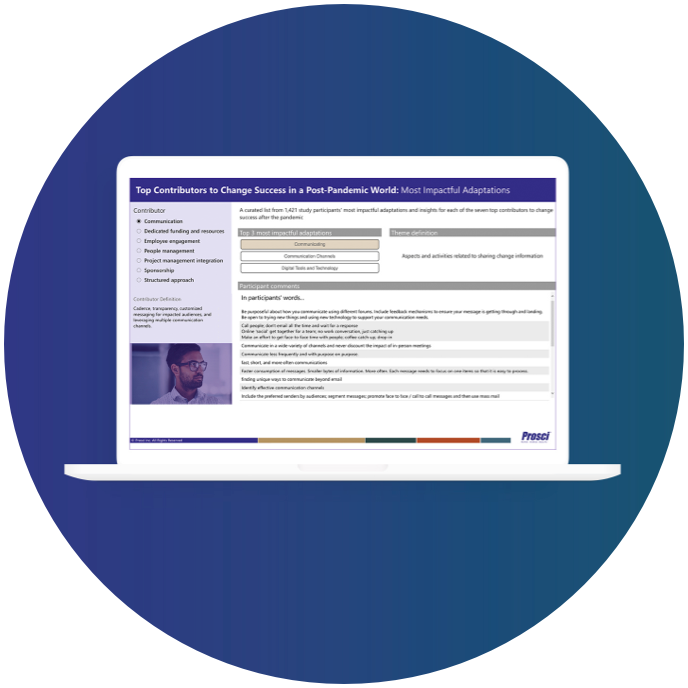 Experience our free interactive reports
Access the key highlights from the free interactive reports of our most recent research studies and help shape your change management practice.
Interested in a Subscription to Research Hub?
Access Prosci's industry-leading research spanning a broad array of topics, featuring:
Relevant data

Core studies

Topical studies
Advance your practice with 20 years of best practices, lessons learned and insights from thousands of change leaders around the world.